October 17, 2013, [MD]
I've been diving back into Russian lately, after many years of neglect (and having never really learnt it in the first place). Much to say about my experiments with DIY parallel texts, my adventure at a Russian supermarket in suburban Toronto, etc, but first some geekery.
Серёжа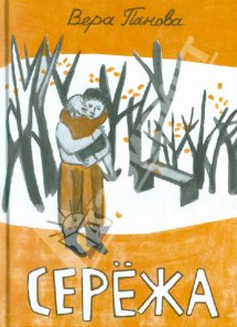 I've been amazed at the amount of people writing (thoughtfully, enthusiastically, beautifully) about Russian literature in English (and other languages), for example Lizok's Bookshelf. In her last entry, Lisa mentioned a book called Seryozha (Серёжа) and a blog post she had written about it, which had attracted a number of comments from India. Color me intrigued, I was very interested to see the number of readers who had enjoyed growing up with this book in Tamil and Bengali (and there was even a Korean reader).
This made me interested in the book itself, so I had a look at the English Wikipedia page) (fittingly, the only interwiki link is to Panjabi Wikipedia), looking up the author Vera Panova (Вера Панова), etc. And finally hunting down the book itself (I also tried to find online versions of the English translation, but so far failed).
---